One of my biggest pet peeves when I'm working out, is when my hair elastic malfunctions and I can feel my ponytail coming undone during high intensity moves like jumping jacks, high knees etc. I'm always in awe when I see these girls on my workout DVDs (like
21 Day Fix
and
Country Heat
) and their hair literally does not move. So I scoured the net looking for a few I wouldn't mind trying and I realized sharing is caring so here you go: 5 fitgirl hairstyles I love and think you will too!
I remember when my mom used to do this to my hair in elementary school....but it's still so cute I'll have to add this to my ponytail rotation! Hop over to
Hair Romance
for the tutorial.
The perfect messy bun...in 7 steps...now that's a commitment. Buuuuuut it's so cute I think I can handle it.
Try it.
Love this simple braid and messy pony!
Tutorial can be found here.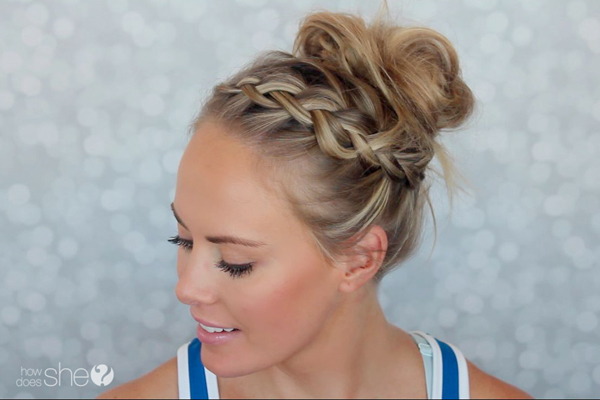 And for when you just want to spice up a regular pony, you could always go the DIY braided headband route - made out of old t-shirts!
Here's the tutorial from Rabbit Food for my Bunny Teeth.